Different Types Of Coffee Cup Materials - What Are The Best?
Introduction
There is the fact that there are many different types of coffee cup materials available in the market today. It makes users difficult to choose which cup to use. Therefore, in this article today, we will introduce briefly to you the three best types of coffee cup materials.
Three best different types of coffee cup materials for you to choose
16oz paper coffee cups
16oz cups with 500ml capacity are often used in coffee and milk tea shops as size M. A diameter of 16 oz cup is up to 90mm, so you will easily keep everything inside, from drinks (coffee, milk tea) to fast foods (popcorn, porridge).
Therefore, it is easy to come across this paper cup in convenience stores, supermarket chains, even office buildings and export processing zones. So what's so special about a 16oz paper cup compared to others?
16oz paper cup is coated with the PE layer. It is a flexible plastic that is no heat conduction so that it can hold both hot and cold drinks. According to the study, the 16oz cup combined with pulp materials can withstand hot drinks up to 75 degrees Celsius. You can rest assured to drink from the cup without worrying about the embryos being poisoned.
Besides, they have long-lasting heat retention properties, which means they keep the drinks hot or cold for a long time. So you can comfortably take a cup of coffee in your hand to go anywhere.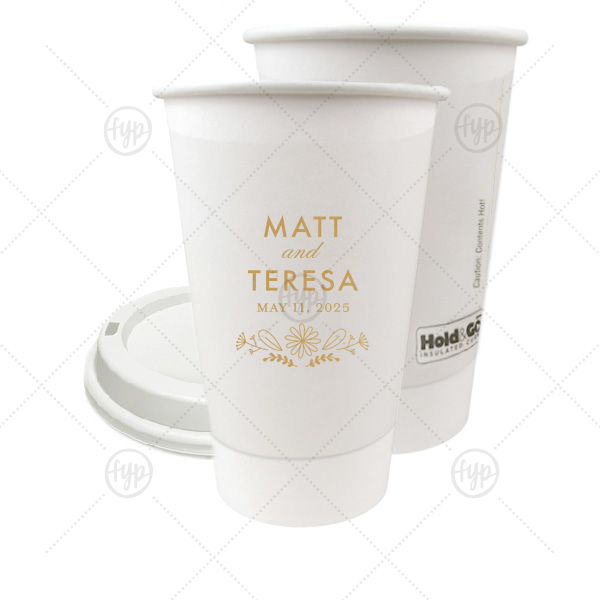 The 16oz paper cup is made of soft material and has a balanced design, so it is very comfortable to hold. It is not distorted or deformed by high temperatures like plastic cups. Thanks to the insulation, it does not burn your hands when containing hot drinks. Nor does it freeze your hands with cold drinks inside. So you can feel free to hold and carry it anywhere. 
Besides, 16oz paper cup is lightweight and compact. It can be combined with a plastic lid for easy delivery. Also, this cup is made from high-quality paper pulp, so it is completely safe for our health.
16oz paper cups are eco-friendly and biodegradable. This is a perfect substitute for plastic products to reduce environmental pollution. 
PET plastic coffee cups
PET resin is a specialized engineering plastic. PET is derived from a type of Polyester PE (thermoplastic) combined with glass-forming. The full chemical name is Polyethylene terephthalate. 
PET plastic is the main raw material for producing PET plastic cups, plastic bottles for soft drinks, beer, and coffee... The cup is made from 95% virgin plastic, so it is safe for health. PET plastic cups are known to be durable with excellent force resistance, and abrasion resistance. 
Note, PET cups can only use spherical or flat lids. Because of the heat resistance, the manufacturer cannot use pressed membrane to make the lid. This is their drawback of PET cups compared to plastic cups.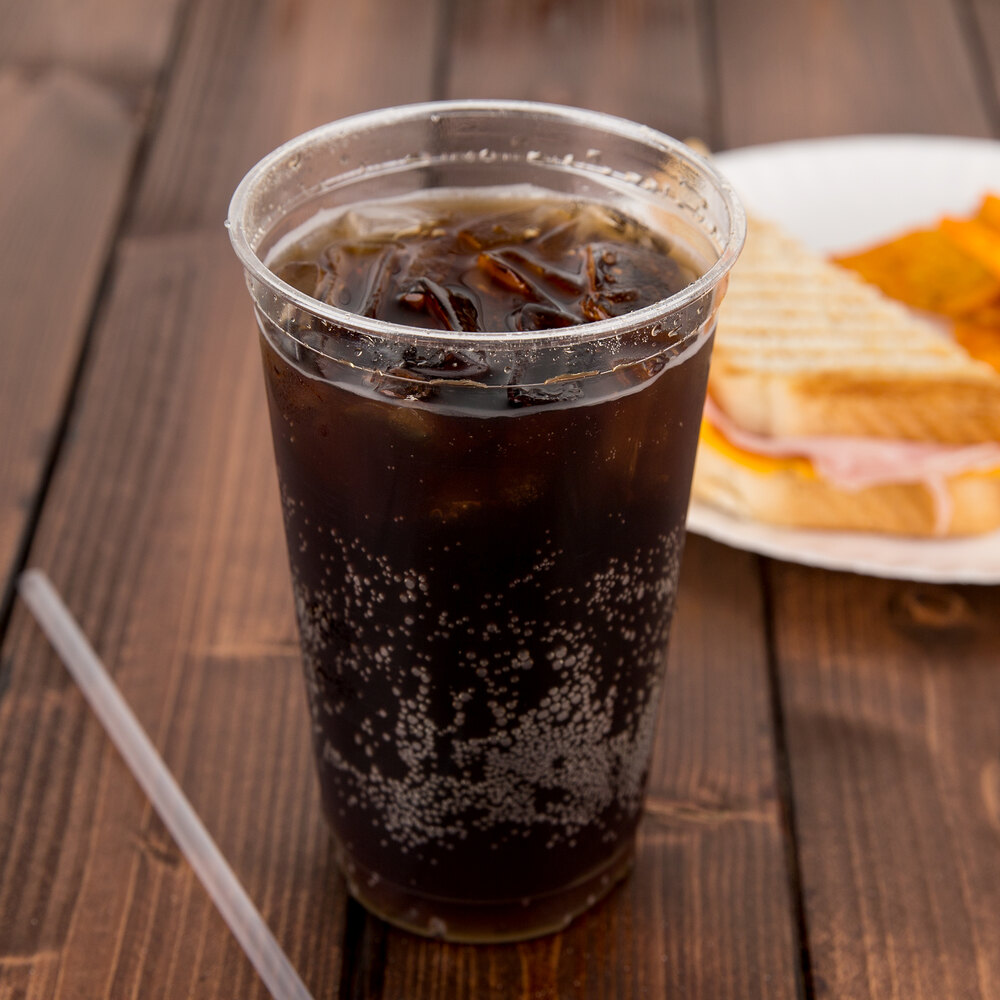 PET plastic mugs have many sizes of capacity, including 350ml, 470ml, 500ml, 590ml, 710ml. The thickness of a standard cup is about 0.3 - 0.5mm. The most used mugs are 360 ml and 500ml pet cup. This type of mug is suitable for beverage shops.
11oz ceramic coffee mugs
Made of durable ceramic material, 11oz coffee mugs are the perfect appliance at home or office. The color pattern can change color with hot coffee, revealing the design hidden behind.
With cappuccino, espresso, and hot coffee, the taste and temperature are the most critical issues. Therefore, 11oz coffee mugs are the first choice because of its ability to retain heat well and preserve the flavor of drinks better than glass.
11oz coffee mugs are also the preferred cup for coffee. This cup is durable, and safe for users as it has undergone the process of eliminating harmful impurities. Porcelain material is also easy to clean and highly aesthetic.
The sudden heat resistance of 11 oz coffee mugs is better than that of glass. Glass is very fragile and cracks when the temperature changes abruptly. With 11oz coffee mugs, you don't need to worry about that, because you can use 11oz coffee mugs for hot or boiling drinks.
11oz coffee mugs have different price segments, but generally, the price of this cup is much lower than glass. Also, this product comes in a variety of colors and designs to suit all needs of customers.
From the outside, the high-quality 11oz coffee mugs have a balanced and delicate design: perfectly round mouth and smooth body made from high-class ceramic Sleek design and bright colors will complement your corner, making your table stand out from others. You can use this cup at home, office, or even bring with you when traveling.
Wrapping up
Different types of coffee cup materials have always been a problem for customers to choose the safest and most suitable product. Mugs products on the market today are diverse, from materials, designs to price. The quality of products of different suppliers will not be the same, so customers should choose reputable cup suppliers to get a durable item.
Hopefully, you can choose the right cup for your needs after reading our article. See you next time!